I apologize in advance for the extreme wonkiness of this post.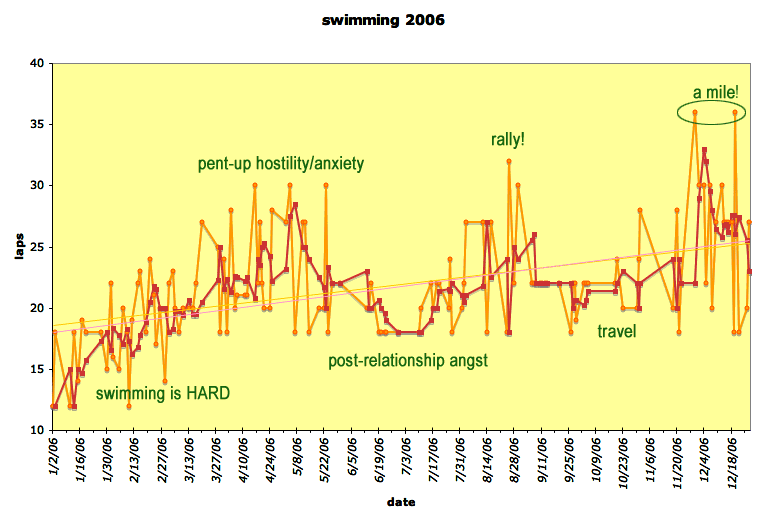 I swam a little over eighty miles in 2006. I don't have much of an idea of whether this is excellent or somewhat paltry. I
do
know that it's the first year since college that I've had a regular exercise regimen all year, and I liked it. This is an annotated chart of my Excel spreadsheet of my routine. Eighteen laps is about a half mile, thirty-six is a mile. I did a mile at one time twice in 2006. My goal for 2007 is to swim the "length of
Lake Champlain
" which is about 110 miles. If I get super ambitious, I'll make some sort of progressive graphical lake chart. Probably I'll just do this at the end of 2007.
jessamyn
,
abada abada
,
swim
,
swimming
I think the red line is some sort of average, either a seven day average or a "last seven swims" average. I'm going to change it up a little for 2007.
01 January, 2007 16:05