an occasional feature
August

Yesterday's Jessamyn Lineup: Sleater-Kinney, Built to Spill, Willis, Saffire - The Uppity Blues Women, Shooglenifty, Ray Condo and the Ricochets, El Vez and the Fastbacks. I also filled out a survey which asked such questions as "What are your three favorite beers?" and "Name all the Bumbershoot sponsors you can remember." and got this free button for my troubles.

Speaking of sponsors, how many of you got to check your email while watching El Vez? Yes that was me, drinking free soda behind sidewalk.com's white picket fence and bookmarking my home page thanks to Jack's more-than-a-friend Janice, who works for KMTT.

I also went to the Nitelight afterwards and got to see all the gory details and media hype of Princess Di's car crash. Unlike newspapers, the Internet news format is made to fit in very tiny spaces and be quite uniform there's no such thing as screaming 60 point type for a big-time disaster. While I was looking up links for this entry, the headlines on the Excite home page looked just like this:

Princess Diana Killed NFL Season Kickoff "Kull" of a Good Time

Almost makes you want to go back to television...

Thanks to Oscar's friend Sean who called at 8:45, I am up early enough to work on my journal before going back to Bumbershoot. I have new incense in my house that supposedly smells like ocean but really smells uncannily like man-just-out-of-shower for no discernable reason. I don't even have a shower.

So, In the small space of seven hours I saw [all or parts of]: The Electric Bonsai Band, Dick Dale, L7, Shooglenifty, Mark O'Connor, Satan's Pilgrims and some crazy as hell acrobats whose names I don't know.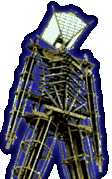 Yahoo has chosen the Burning Man web site [itself an odd contradiction] as a pick of the week. I already pretty much knew that the folk at Yahoo are pretty much my generational counterparts [and, like me, they seem to astonishingly have jobs], but who knew that they shared my predilections for radical anarchic counterculture? My suspicion [if my sarcasm is too dry to make this plain] is that they don't but, like many of my age set, are interested in the escapist when-I-quit-my-job-I'll-really-let-my-hair-down lounge banter that browsing such sites affords. As opposed to the eminently practical but less interesting banter about how [if one were to really go to Burning Man] to survive in the desert for five days.
In more real world endeavors: Fil has left town , Jack fell off a rock and was MIA for a while but is okay and probably recouping at my house, and I have a job interview this week. Wish us all luck.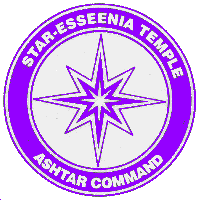 August is the month of solvable dilemmas. Lately I have been organizing my tape collection, planning my trip Back East, achieving grand mental clarity through yoga and working on my web pages, specifically this month's party page and my new and improved barn page. I've even been writing letters! There have been no grand mishaps and also no epiphanies, but keep watching this space! Excellent upcoming events include:


Things I found out in the past few days:
Target segregates their stereo systems by color, with the black ones in one area and the white ones in another. I am not making this up.
The elevator at the Fred Hutchinson Cancer Research Center has three floor buttons; 1, 2 and 7. I found this out as I went to donate my AB+ blood for $60!
Seatac Airport had my keys all along. I found this out about five minutes before I was heading out to get new door keys made.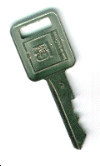 Today I went to the airport to pick up my friend Ross Klein, the second of my good friends to have moved to Seattle in the past two weeks. Somewhere between my truck and the baggage claim area [which I had been walking up and down for 25 minutes looking for the United carousel] I lost my keys. I have no copies. This is possibly the dumbest thing I've done all year...
So, I talked to lost and found, who had to be reached via phone because the office is closed on the weekends. Then I found out that each airline has its own lost and found [even though they are supposed to report found items to lost n' found central, except technically they're closed]. So, I asked a bunch of people. The most common question I got in return was "When was the last time you had them...". I finally gave up and called AAA and a guy came out from Curly's Lock and Key [Curly had an aspiring football career until his car accident so him and Ross, remember Ross? talked about chiropractors while Curly dissembled my steering column] who gave me a new ignition, a new ignition key [no door key yet, come steal my stereo!] all covered by my AAA plan, lord love America!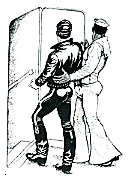 What the hell was I thinking?! I went downtown tonight for my regular Wednesday night pool without considering:
It's Seafair
Fleet Week, more specifically
I was in Pioneer Square
There's a game on
Extra innings
Pier 91 is on my bus route home
Every pay phone had a sailor at it. There were drunken sailors busy getting kicked out of the pool hall as I left. Hookers were trolling for sailors. The same drunk sailors showed up where I was eating dinner. I waited for the bus with sailors. A sailor gave me his seat. I almost didn't notice the zillion or so Mariners fans. It took me over an hour to get home.

So William Burroughs is dead and so is the world's oldest living person [no, they're not one and the same]. Both have contributed to rap albums in the last five years, how odd is that? The news report on the world's oldest person said:

Frenchwoman Jeanne Calment, officially the world's oldest person at 122, died Monday at her retirement home. Medical sources at the Du Lac retirement home where Calment spent her last 12 years said she died at mid-morning. They did not disclose the cause of death.

[emphasis added]. Gee, what do you think a 122 year old woman dies of...?

In other news, the Hattie's softball team lost to the Stranger after seven grueling innings after which everyone [but me] was pretty much drunk. The Stranger team is the only team that's been able to match Hattie's for smoking, drinking and chain wallets.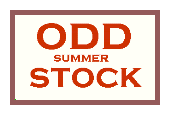 What a great party! Odd Summer Stock positively ruled! We had Russian rap, Colombian guitar, racy poetry [again!], good stories, good singing, personality tests, good beer, amazing food, stand-up comedy, balloon animals, ironic duets and grapefruit soda. Stories and poetry about haggis, blow jobs [twice!], plastic bags, beer on the bus, grasshoppers' limited intellect, Alice, ex-girlfriends and Mom. A lot of strangers [to me] showed up and nearly everyone helped clean up when it was all over. I was really raring to make August a better month than July was and this is a great start. Thanks everyone and special thanks to my set-up crew, Jack, Fil, Anne, Kevin and Ken. Party next month will be a pancake feast on September 6th. We've got birthdays to celebrate.

---
Go to July
other journals: Eric