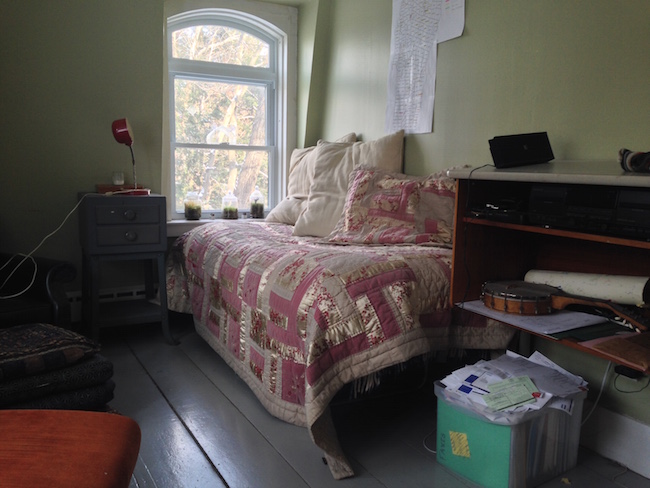 I don't have a good touchstone single-point place where I mention all the other places I might be, so here's the place for now. I have a resolution to try to mesh more of my online presences. Not like single-stream or anything but at least not have Instagram-jessamyn seem any different than Twitter-jessamyn. Its all me after all.
In short: if you want to get ahold of me there are a lot of good relatively synchronous methods. You can also come visit, the guest bed is nice. If you just want to maybe know what I am up to or share some sort of media stuff, there are a few places where you can get my attention, or tell me I should get yours. Some of these are the usual places. Some are new.
Personal spaces that I more or less own: this blog (crossposted to facebook), librarian.net blog (crossposted to twitter), jessamyn.info for people who might want to hire me, the books I read, the movies I've seen.
Social spaces: facebook, twitter, tilde club sandbox (I built a store!), flickr for chunks of pictures, MLKSHK for goofy pictures (crossposted to Tumblr), Instagram for a photo a day (crossposted to facebook), Tumblr for my JP blog, This.cm for one link a day.
I do writing on Medium but that's more "read me" than "interact with me" though I love getting people's comments and I guess you can follow me there. I never did much with Ello. I never interacted much on YouTube, though I've put a few videos there. I use Slack for a few work-oriented things and I like it. I'm on a lot of random mailing lists.