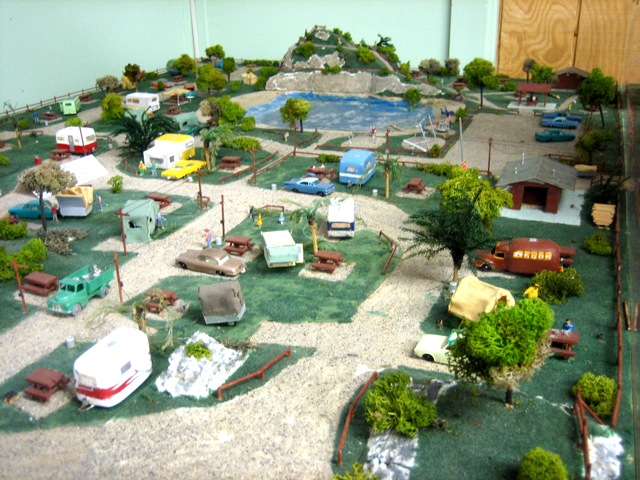 So last weekend Jim and I got all set to do a fun "Hey let's meet halfway between your house and mine and have an adventure!" day trip. Problem is that all the places that are public-transportationable from my house [Brattleboro, Amherst, Springfield] are awkward from his place, and all the places he can get to simply [Manchester, Concord NH, Portland Maine] are a bit of a schlep from my place. So we decided to meet in Concord NH with him taking the bus and me driving. I've sort of had it with driving lately, but this seemed like a good enough reason. We decided to go to Bear Brook State Park and spend the day walking around in the woods. Well, that was the plan anyhow.
The weather said 100% chance of rain for all daylight hours on Saturday. I can't recall another time I've seen this. So, I had my bags of snacks and bug spray and sunscreen packed and swapped it all for two rain slickers and a portable Scrabble game. I had some trouble figuring out what else was going on since all the New Hampshire tourism stuff is by region and I have no idea if I was in the Lakes Region or the Merrimack Valley or what. We spent some time walking around lovely Concord NH, thinking about maybe going to a movie. We went to the public library. We nerded around in an antique mall and I found a bunch of old postcards of Randolph from the teens and twenties.
We did wind up stopping by the park when the rain slowed to a gentle misting and checked out the American Museum of Family Camping which is an adorable museum that talks about recreational camping in the US from early times to the present. There was a guy working there as a "work camper" — he leads tours and keeps the museum staffed and in exchange he gets to park at the camp for free all season and they pay his utilities — and I got to ask him all the questions I've wanted to ask someone who is really doing the "live in an RV" thing. How did he get his mail? How easy is it to get workcamp work? What state was he a resident of? Apparently there are three million people living in the US in RVs and other mobile home arrangements. It's a big number. The museum also had a lot of different tow-behind trailers out front that you could poke around in.
We headed out to stop by my friends Casey and Sandee's place. On out way we saw a sign that said ROLLER DERBY TONIGHT which sealed our evening plans. When I told my Dad I went to see Roller Derby, he asked "Where the women all punch each other and flip over the rails?" and I said no, it's a little different now. We really enjoyed seeing Skate Free Or Die battling the Garden State Rollergirls. After a while, I think I even started understanding some of the rules.
We wrapped up the day with some delicious pulled pork sandwiches and amazing corn chowder, got some shut-eye and went to the Red Arrow Diner the next morning for grits and a grilled muffin (for me) and chicken parm hash browns (for jim). That last bit became the subject of a fairly amusing driving home story which I summed up over on Twitter.
So, some of the worst weather of the Summer actually wound up turning into one of the best weekends I've had. I came back to a Vermont that seems to have decided that it's Autumn which I guess is okay by me.