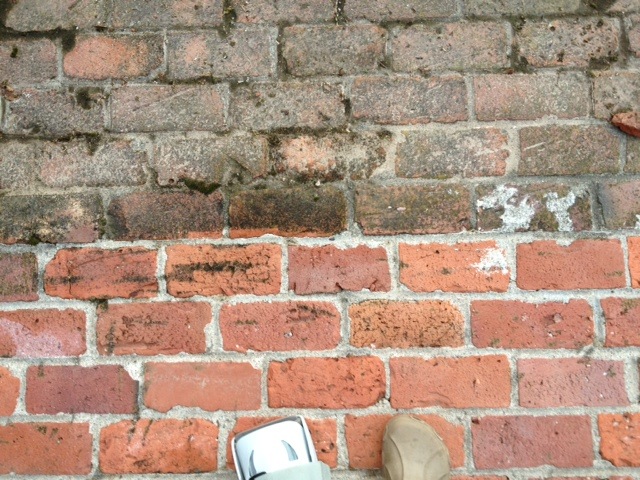 I have some friends who came down to Westport for a while and did one of those work vacation things. They spent some time here recreating and noodling around and taking advantage of the nice location and the decent weather. And then they spent some time helping me around the place. I was hoping for just a little gardening and weeding but they found the power washer and went to town on the patio along with helping out with a lot of other terrific things. I am still galumphing around in this boot (may be a few more weeks, otherwise I am feeling great) and it's tough to describe what a wonderful thing it was to just have the place get all spruced up around me while I concentrated on working and getting sleep and eating well and getting better. I'm a pretty stubbornly independent person; having people around getting things done with no input from me and having folks to chitchat with over dinner and snacks was incredibly pleasant in a way I'm not really used to.
The week before this, Jim and I headed to Indiana on a fly-by trip to get the remainder of my Seattle stuff that has been in various basements since I moved from there "for good" around 2003. I still have a few misc. pieces of furniture in a few places (anyone know where my metal table got to?) but for now the bulk of my things are in places that are mine. Last step is to get the Topsham stuff which is temporarily in a friend's shed into either my apartment or some nice yard sale or FREE pile somewhere. The trip was fun and short and filled with little nifty parts and I'd forgotten sort of how much I enjoy road trips, and Waffle House.
Which is good because this next week is going to be a Real Road Trip where I do the thing I used to love doing and drive someone else's car across the country. In this case a friend of mine got a job in Los Angeles and has a Mini in Brooklyn and I have a free week more or less and there you go. I'm taking the first real week off of work that I've had in years (mostly my own fault) and this will be my first cross-country trip I've taken with a smart phone, as far as I can remember. And for longtime readers you will remember that I used to do this sort of thing a lot.
So I'm assembling some maps and NOT getting tour books from AAA and realizing that I don't have to plan almost any of this and can still find good places to see and eat and sleep. Driving out, flying back. Hoping to be almost out of this boot by the time I'm back in MA/VT.
Seriously, look at this patio!