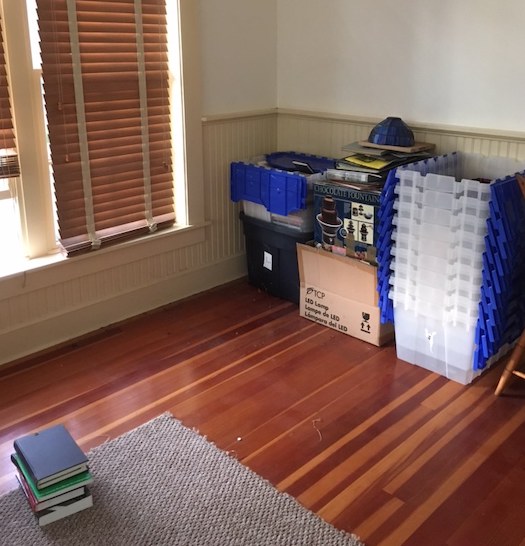 I lied to a government official today (a small lie) which practically seems patriotic nowadays.
This weekend was a blur of party planning, partying, and party recovery. MetaFilter turned twenty and I decided to open the doors down here in Westport and have a good time. Kate and Jim and Other Jim and Chris and GJ and Allison all helped out. At some point in the last decade maybe, my peer group switched from being a group where a potluck might net seven salads or seventeen bags of chips and a dozen hotdogs, to one where you and everyone else could eat good food for days. I had a good time and I put a small set of photos up. I'm sorry if you couldn't make it. It was a good time and I have no complaints, which is unusual for nitpicker me.
I've used that extra shot in the arm of having successfully entertained to catch up on stuff like emptying the seven lingering boxes which I put into a friend's basement in Seattle in the 90s and, over time, moved around until they were in #dadshouse here in Westport. It's time to clean them out which, nowadays, involves getting rid of a lot of books, being ruthless about whether I will actually enjoy my stamp collecting books again in this lifetime (likely, no), and saying "Awww hey thing I loved, thanks for your service and goodbye." It's going well. I hit some new level of not giving a fuck about some things, somehow, without losing my general good nature. I wish I knew what I did to get here.
I got a driver's license photo and a passport photo taken and they're both… fine. We had a lot of leftover food at the party and I've been managing to give some away and eat some and get rid of some without worrying that I'm wasting food. Technically, I am wasting it in the most general sense, but being able to sincerely say "Thank you for bringing that!" without having some background concern of "Do we have too much of that?" seems like a better way to be a host.
Which is to say, if you're in the area and would like some potato salad, you should look me up. I'll be over here in cut-offs and a tank top looking at high school photo albums that I haven't seen in 20 years. It's been good to have some perspective.