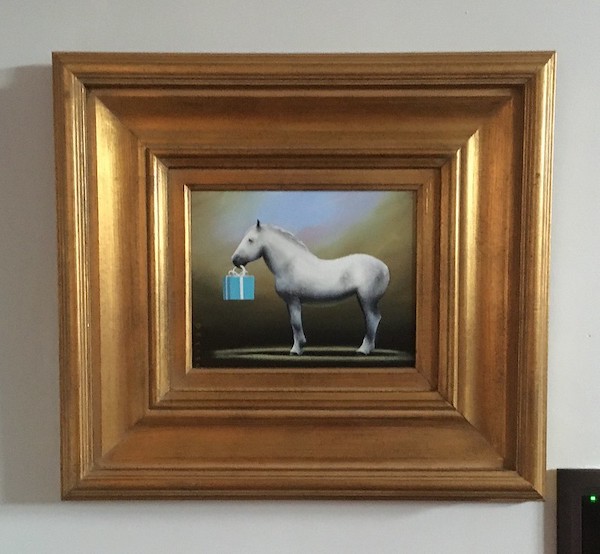 I went to Florida a few weeks back which will be the last time I get on a plane this year unless something wacky happens. Thinking more about carbon footprint stuff even though I am doing solidly well in that regard because I have no kids. It was a good time, pictures are here.
I was well-hosted by the library school at USF. I gave a talk that I really enjoyed which was well-received. I felt good enough to walk around some which was nice, wear shorts and smell smells (it's 17° here now). I'll get paid eventually which is also my feeling about the CNN article I wrote in August, and the smaller article I wrote for Online Searcher after that. Freelance cash flow is a bit of a crapshoot.
I also stayed in a funky AirBnB suggested by my host which was great in a lot of respects, but especially because parts of it were maybe a little broken. I'm always at loose ends when I travel alone, and so it was fun to have some simple little puzzles to keep me occupied (think a dog trying to get kibble out of a kong). So while I was there I…
– got the TV back online and attached to Netflix
– also got the TV out of accessibility mode so it would stop reading every Netflix title to me
– cleaned the filter of the hot tub which was full of leaves
– figured out which scented candle was setting off my allergies
– stopped the toilet from running at night
– figured out how to make Alexa stop listening to me
Things I did not figure out included…
– how to make the glowing orb in the hallway stop pulsing in various colors
– how to plug in my phone near the bed without moving a very large mirror
– where the extra towels were
All in all I was nervous about the trip because it's my nature and because I'm still not really feeling optimal. It went well and now I'm just back on my normal bullshit, going to a ton of meetings, helping people with computer stuff and trying to stay warm.