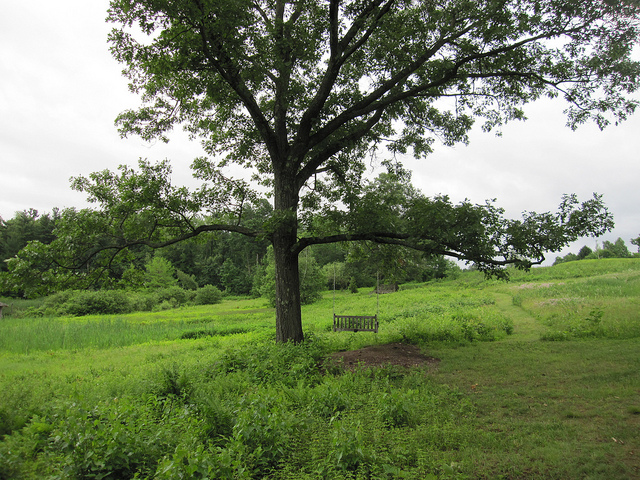 I don't believe I've taken a month off from writing here since I started writing here in 1997. If you know me at all you've probably heard the news but my father died about a month ago. Somewhat suddenly, not entirely unexpectedly. The things I write here also wind up over on Facebook, so I'm less inclined to talk at length here, but it's Father's Day tomorrow and I know some people are wondering how I'm doing and I wanted to put a marker up and say I'm doing okay. Not thriving, but okay. A little slow in the head but okay in the spirit. I'm generally a fairly cerebral and introspective person, some have said an overthinker, and managing grief that you've been preparing for for a while is an interesting animal. I loved my dad and he loved me and we were on good terms with each other and I'm thinking that's the best you can hope for in this sort of situation.
I apologize if this sounds cold, but logistically, having had an organized and meticulous father (and being a bit of a chip off the old block in this case) has been a godsend. Paperwork is in order. Arrangements have been made. People have stepped up in almost surprising numbers to help out, lend an ear, be present. My sister, who has always been one of my favorite people, continues to be an absolute joy to have in my life when the chips are down. I have a supportive and capable boyfriend who seems to understand the "I need to be completely alone for a while" feelings I'm having and random demands I'm making.
The details aren't that gripping. For now we're keeping the house in Westport, where I'm writing this from. We had a small service and there will be a larger "celebration of life" thing in late July that I am sending out an email about this weekend. You can read the obits that made the rounds
A lot of people who knew my father as a computer engineer or even a sailor may not have known that he was also a musician, played the guitar and sang, had a wonderful voice. He was in a band called the Islanders on Martha's Vineyard in Chilmark. Apparently (and I am not totally clear on details) there was a little make-your-own record pressing machine service there and we have eight or so albums of music performances that he was a part of. My mom has been digitizing them and put up one of the songs recently and you can hear it here.
So, sorry if I didn't get to tell you before this. Thanks to people who have sent cards, emails, well-wishes and the like. I expect it will take a long time to get used to the new normal around here. This is one of the many times I'm feeling fortunate to have a solid group of near and faraway friends and family even though, like my dad, I can have a tendency to keep people at arm's length.