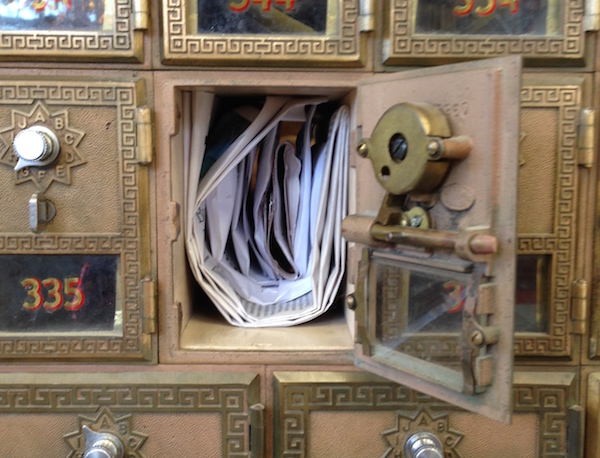 I know many people do not, but I really like redeye flights, the ones where you get on a plane late at night and arrive at your destination in the morning. That is, I like them when I am heading home from the West Coast. If I am on the West Coast it's usually because I've been working which means I don't ever get over jetlag because I am waking and sleeping at the same "time" as I would here (7 am in SFO, 10 am in VT). So on redeye flights, I get to the airport at night when I'm actually cognitively doing pretty well. I sit on a warm quiet plane full of sleeping people and read my book uninterrupted for hours at a time. I see the sun rise. I drink a lot of free coffee. I get home at around lunchtime and take a shower and scrub the travel off of me. And I stay awake just long enough for the sun to set and I go to sleep and am dead to the world–a way I otherwise never sleep–for half a day. I wake up feeling back to normal and start my day at a decent hour.
My trip to San Francisco was fun but a little hectic. I put up a set of photos here. And I got home just in time for Halloween Neighborhood Mob Scene and photos are here. Then I turned right around and headed down to New Hampshire for a talk with stops in Cambridge to see Jim and pop by Harvard. I don't think I have mentioned this here but I'm a fellow at Harvard Law School's Library Innovation Lab for this school year. You can see me on this page. I'm working on issues of inclusion and access, exploring ways to make Harvard (and libraries generally) more accessible and inclusive. Harvard does a great job with digitizing materials but their physical buildings are inaccessible to anyone outside of the Harvard community besides scholars and those who know the secret handshake. In contrast, MIT's libraries are open to the public. This is interesting to me and I'll be exploring it more. This is an unfunded fellowship, though I did get a free library card, so I am still looking for that elusive part-time job doing outreach, service, support, something, to help make libraries better.
I also got my snow tires out of the garage in Westport since it's about that time of year here. While southern MA is enjoying a lovely autumn, we've already had a school-closing snow day up here. Today I'm on my way to the polls where I work from four til closing. Vote if you want to, it's a democracy.