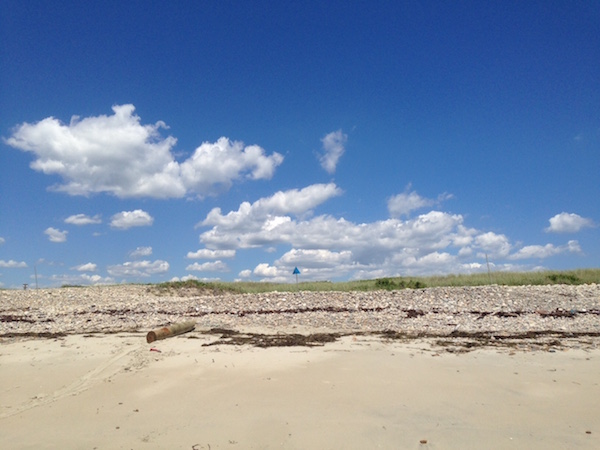 I have a sunburn. And my class is wrapping up on Friday (grades due on Tuesday, how unfair is that?) and it's gone pretty well. I have enough of an impostor syndrome thing with teaching that I am half expecting my student evaluations to say "Um, this wasn't actually a class at all." even though I think it's been a good experience and I think they did great work. There's just something a little … non-class feeling to me about asynchronous teaching. I'll probably get over it. Or maybe not!
This was a quiet week or so for me for a few reasons. The class. The (sudden) onset of summer. And I got in a small car accident last week and have been buried in paperwork and car repair. I am fine, everyone is fine. It was one of those slow motion fender benders in stop and go traffic. My fault. My car was crumpled-looking but driveable. The other car was scratched. And I'm fairly bummed with myself because it blows a thirty-year "no crashes involving other cars" record. I'm usually a good and careful driver. I was turning my phone off when it happened, so now I'm one of those people I bitch about all the time, messing with phones. I thought "Oh shit it's getting trafficky, should turn off this podcast…" and then the car in front of me stopped short.
I'm firmly in the "It's a crash, not an accident" camp but I think telling people you've been in a crash makes them worried for you and I am fine. On the bright side, I met a guy in Westport (where I am for most of the summer) who does body work and he is amazing. A great repair guy but also just a good local guy to know. I still worry I'm going to take my car in somewhere where they chide me for not taking care of it (which pushes all sorts of buttons for me) or overcharge me because they think I don't know what things cost. The only thing Dwayne said was that for a car that nice–I am driving my Dad's old CRV, my Forrester stays in Westport and is a beach car–I should probably get collision insurance. And he's probably right. He took photos of the repair, which he did over the weekend, on his dumb phone. So what I thought was going to be my week without a car turned out to only be about 24 hours since Kate and Jim were down for the weekend.
Kate and Jim and I are scheming to start our ROUTE 20 OR BUST road trip next week. We're going to drive the length of the nation's longest highway. In stages! We have maps and apps and snacks and big plans. I'm just really happy to have things mostly back to normal, and maybe getting to travel with someone who can run the podcast machine.
For people who might be interested, I also have a little librarian newsletter that comes out every week or so. Feel free to sign up here if it's the sort of thing you think you'd like.