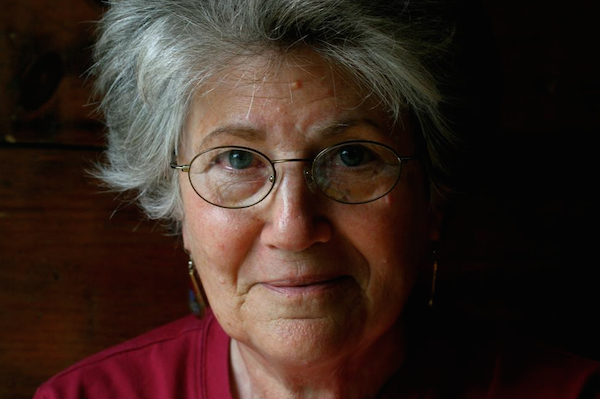 If I have a love language, it's cleaning and organizing and sorting and making smooth what was rough and mostly keeping my mouth shut about the whole thing. My mom died two weeks ago today and I'm just now starting to be communicative more than light social media and emails. She was a firecracker. She'll be missed. Her obit is online which she mostly wrote herself (she chose that photo, I prefer the one in this post) but she's better memorialized by her twelve thousand Flickr photos with their permissive Creative Commons licenses.
I've been living in my childhood home (a place I haven't been for more than four days in a row since I was seventeen) and immersing myself in the work to be done. Kate and I are doing the usual paperwork and meetings and bill-paying and notifying but there's also the work of assessing and presenting a life. My mom lived in this house for 45 years. When my father left twenty-five years ago he took some but not all of his stuff. Many other people have lived here and made their impressions. We haven't made any long-term plans about the place, thank you for not asking, but one thing we do know is that we're having a bunch of people over for a Life Celebration in two weeks (email me if you want details). I've decided it would be nice if this house highlighted the best things about my mom–her artistic sense, her adoration of nature, her fierce sense of humor, her deep and abiding love for this town and the people in it, her lifetime civic commitments and her reading and writing activities–and maybe downplayed her "don't give a fuck" attitude, as much as I often admired it, that could make this magic castle of a house less than welcoming to anyone who was not-her.
I've been touched by people's concerns about how I've been doing and sharing their memories about my mom during all the stages of her life. I have, however, deeply and soulfully enjoyed just getting to spend a lot of time alone with her spaces and her stuff, doing my little acts of service and love and saying goodbye in my own very particular way.