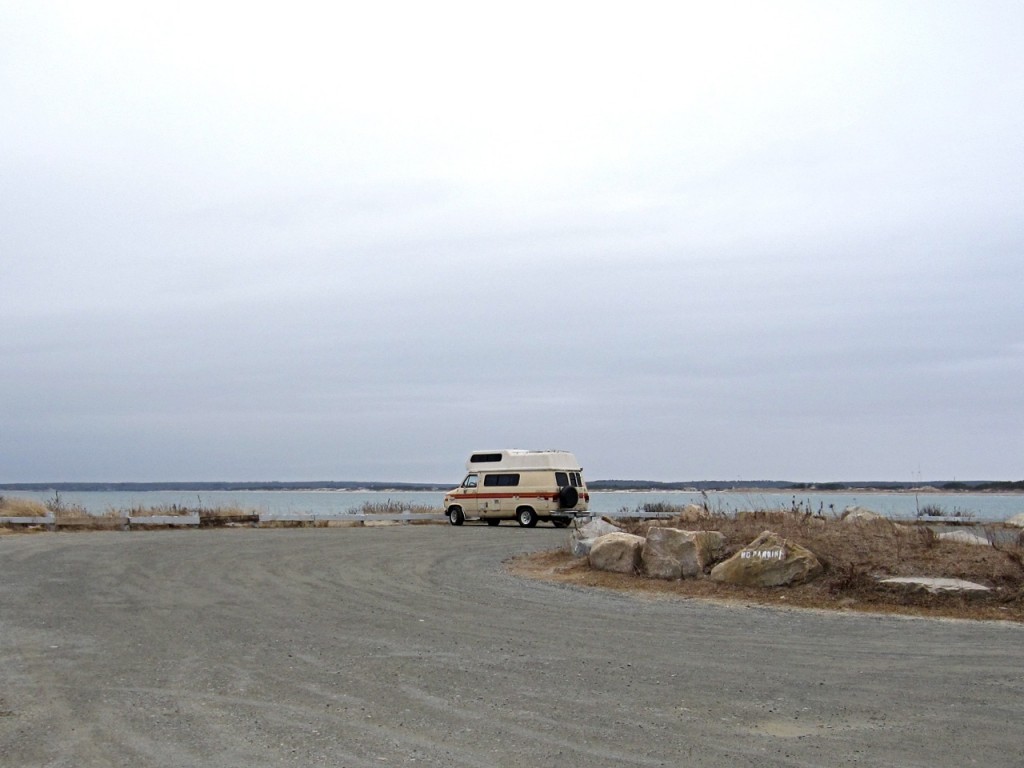 I think I mentioned that I'm traveling. For the last week I've been staying at my Dad's place in Westport MA while he's in Mexico. I have the run of a house with five bathrooms, six TVs, four pets, a delightful kitchen, an SUV and a beach within almost-walking distance. And I'm on deadline to write a few talks, so I've mostly been hanging out inside doing some typa typa work, listening to bhangra music and making the cats purr.
At first this was all novel, now it's just hunkering in a new hunkerplace. I'm a fan of hunkering. Vermont got several feet of snow. There has just been rain here. I'll take the dog out to the beach in almost any weather, but he's not raring to go in this sort of downpour. At first I was taking a lot of photos and making a lot of plans and busybodying myself around here [I washed the couch cushion covers, oh yes I did] and now I've adapted to a slower pace, a different rhythm, a little more Johanna Newsome and a little less bhangra.
Jim was up last weekend and we did a lot of food eating and Olympic watching and Valentine's Day catchup. Kate and Ned are coming down this weekend along with a friend who is having a birthday and we'll have some sort of cupcakes. It surprises me sometimes how staying in one place for a while seems to settle me down to an almost non-vibratory state, but that I also don't have as much to talk about. And I say I'm surprised by things more as I get older and shouldn't I be getting surprised less?
A friend from library school [hi Anne!] had the words STAY and ROAM tattooed on her knuckles. When I travel to tiny libraries to tell them about how we do things in rural Vermont, it's unusual because the people in these small towns rarely leave them. When I go home I'm unusual in that I'm rarely in one place too long. I tell people that I travel because they can't, that I talk about the people in my town because others don't. But at some level I just have the fidgets and there's something to the appeal of elsewhere.