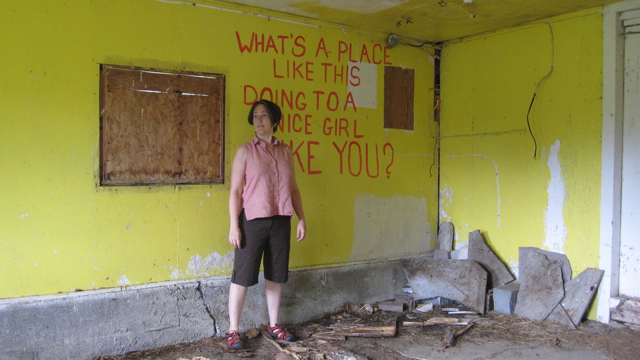 So it's sort of crazy but I actually sold the house. The crazier part of it is that when I signed a purchase and sale with these buyers months ago [the first people to make a serious offer on the place] they were interested in moving in as soon as possible and we set the closing date right then, July 13th, and that's actually when the house closed. Apparently this rarely happens. The actual event was pretty much pro forma. Sign a bunch of stuff, say hi to the buyer [and his wife and adorable little kids] who I was meeting for the first time, receive a big check and then go driving around taking photographs of Vermont towns hoping even more than usual to not get into a major accident.
The whole thing wound up really well, in exchange for me chipping in some of the closing costs (not part of the original deal) the buyer basically took the place as-is meaning waiving the usual back and forth that happens when they get the place inspected and say things like "Well there is a kestrel in the chimney, will you take $500 off the price for kestrel removal services…?" which I was happy for. This meant a little less angsting over what "really clean" means in barn terms. I gave away a household's worth of furniture to the RE-Store in Barre (wonderful people). I gave away ladders and drill presses and card catalogs to friends. I threw a lot of things away, even stuff that was maybe recyclable. It felt weird. I put some stuff in a friend's shed until I can figure out what to do with it. I have even more stuff in my place here than before.
Not being a homeowner [of my OWN home, yes I technically own some part of my dad's place but I certainly do not feel that it's mine] is about as good as I thought it would be. Not having 40 acres of land does not cause me psychic distress. Or if it does, it's significantly less distressing than owning a house that is too far away and too high maintenance and not enough fun. As my sister, who sold her own house a year and a bit ago, presciently said "You'll wonder why you didn't do it years ago" and she's totally correct.
As an odd and only-sort-of-related coda, I am heading out to get my stuff that was originally in a friend's basement in Seattle since I moved out of there for good in … 2003? Yes, 2003 (thanks Scott!). Another friend drove it partway across the country last year and now there is a storage unit full of … things I haven't seen in almost a decade that I am going to retrieve. Renting a van, the whole deal. I think it's mostly books. Some clothes. A few odd bits of furniture. This is the sort of thing that I call a vacation.